Get an API key on Binance exchange
---
In this part we guide you to learn how to get your API key on Binance account:
Step 1:
Go to your Binance account, click on your profile icon on top right and select "Api Management" from the drop-down menu.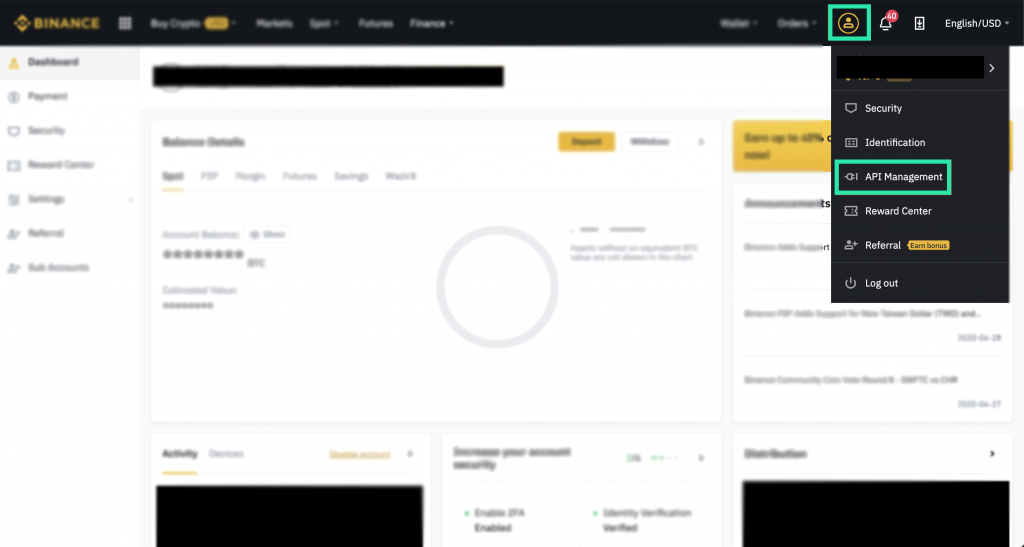 Step 2:
Create an API: Now you must give the API key any label (name). and after that click "create API".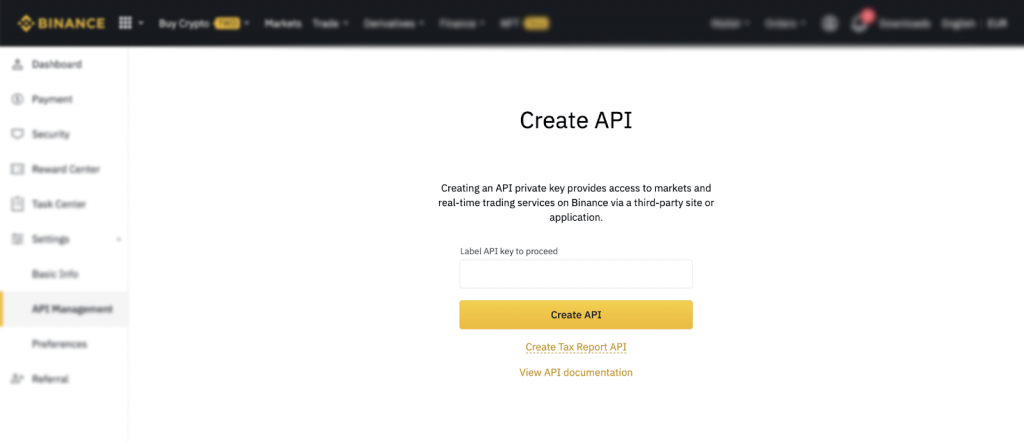 Step 3:
In this stage you must do Security Verification. They will ask for your Phone verification code, E-mail verification code, and Google verification code.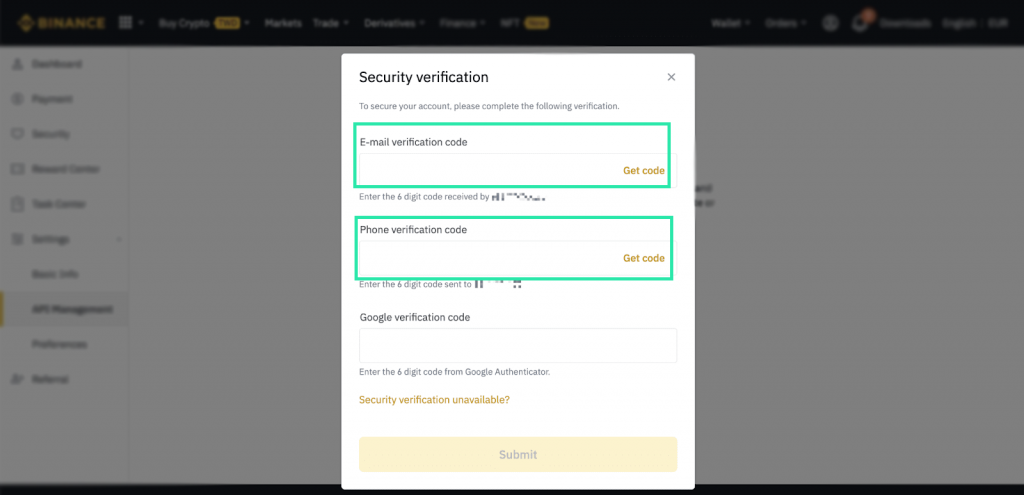 Step 4:
After a successful security verification, you will see your API. Be sure to save your Secret Key to a safe place.