How do request settlement?
After you get first users you can send us request settlement and we will send you your revenue. In following you can learn how do it. First of all you must check the "Accounting" section and Your "Invoices" to see if you have a new subscription. As you can see in below pic we calculate your Total revenue, last month revenue and your current balance on accounting section.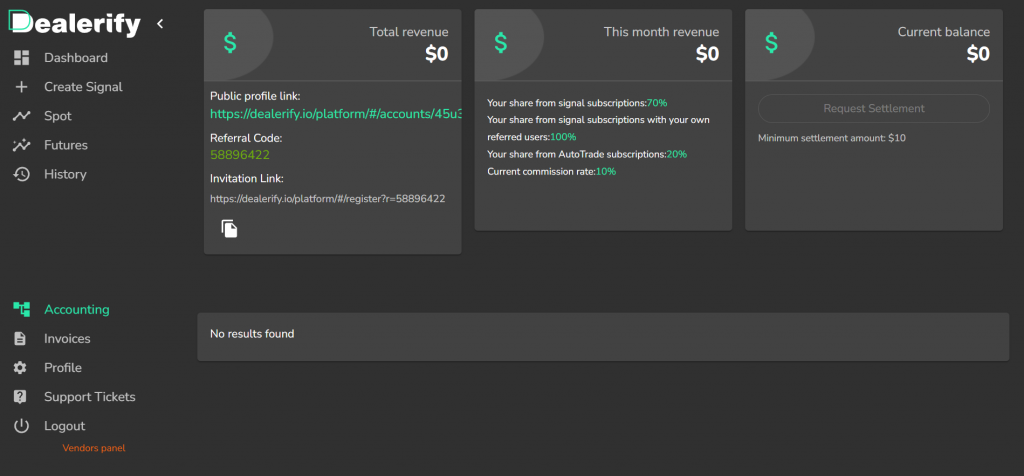 You receive 70% share from each signal subscriptions plus 20% share from Auto trade subscriptions. If each user subscribe to you with your referral code or by your invitation link you get all share from that subscription without any commission.
Be attention you can request for settlement when your current balance was at least 10$. We pay all request by the end of the month, you can send us your request whenever you want and we put you on payment list.