Get Kucoin futures API key
---
In this part we learn how to get your Kucoin future account API key:
Login to your Kucoin account, click on assets icon on top right next to the profile, and select Futures account.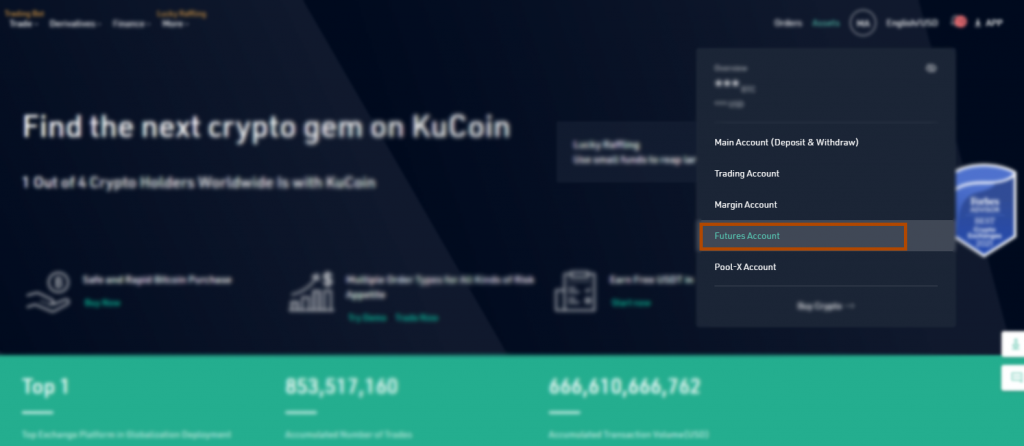 Hover your profile icon on top right and select "Future API" and Select "create API".

Fill in API Name and API Passphrase, choose "Trade" box for API restrictions and click on "No Limit" for IP restriction. now Click next.
On the next page you must do security verification with your "Trading Password", "Email Verification Code" and "2-FA Code" (through your authenticator). Then click confirm.